Superb, Outdoor Full HD Professional Surveillance
PLANET ICA-2250VT is a Full HD camera for a wide range of video surveillances over IP networks. It supports H.264, MPEG-4, and M-JPEG compression formats to deliver excellent picture quality in 1080P resolutions at 30 frames per second (fps). Incorporating the new Exmor™ CMOS image sensor from Sony, which is specially designed for surveillance applications, the ICA-2250VT provides high quality images under all lighting conditions. Superb 1080P video quality is provided with progressive scan in multiple individual streams, 16:9 aspect ratio and frame rate. The ICA-2250VT offers high-performing video surveillance in almost any difficult environment. Its IP66 and -40 to 75 degrees C operating temperature features help to protect the camera body against rain and dust, and ensures operation under extreme weather conditions, which make it an ideal solution for outdoor applications, e.g. surveillance of buildings, roads, parking areas, garages, railway stations and airports.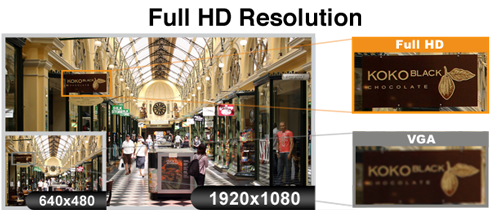 Day & Night Surveillance
The ICA-2250VT features an automatic, removable infrared-cut filter to provide color video when there is sufficient light, and black/white video in dark conditions. The ICA-2250VT is able to maintain clear images 24 hours a day.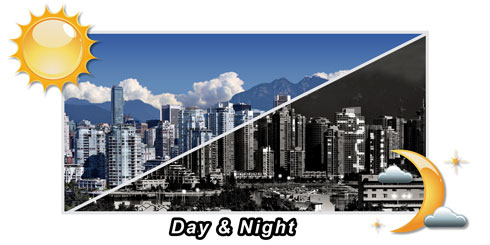 Extraordinary Image quality
Together with powerful image processing attributes like Wide Dynamic Range (WDR) and 3-Dimension Noise Reduction (3DNR) technology, the ICA-2250VT is able to filter the intense backlight surrounding a subject and remove noises from video signal. Thus, an extremely clear and exquisite picture quality can be produced even under any challenging lighting conditions.


Advanced Event Management
The ICA-2250VT supports a number of advanced features that enhance the camera flexibility and capabilities. The Auto-iris function improves the image quality and avoid over exposure. The AV output enables 2-way audio communication. The embedded micro SD/SDHC card slot facilitates the image storage locally. It also provides the RS-485 interface for an optional pan/tilt enclosure connection to effectively perform pan/tilt management. The input/output interface of the ICA-2250VT can connect to external devices such as door sensors and relays to activate light or close doors automatically.
Flexible Installation and Power Functionality
The ICA-2250VT incorporates IEEE 802.3at Power over Ethernet Plus standard so it can be powered via the network cable, eliminating the need for power cables and reducing installation costs. The ICA-2250VT is ONVIF compliant and therefore is interoperable with other brands in the market. It also includes the 64 channel central management software for efficient surveillance monitoring. The ICA-2250VT is indisputably the top choice for reliable and high performance surveillance.
Composite Outdoor-ready Camera
The ICA-2250VT is an out-of-the-box, full HD IP camera that is designed to sustain severe weather conditions. It is a unique and competitive camera in the IP CCTV market, with features such as IP66 housing for rain/dust protection and -40 to 75 degrees C operation. The ICA-2250VT especially comes with a built-in heater and blower to operate stably in extreme outdoor environment. It is ideal for cost efficient 24/7 area or perimeter surveillance of all security applications such as roads, tunnels, airports, etc.