Superb HD Outdoor Professional Surveillance
The ICA-5150 ultra-mini PoE IP camera is the first PLANET 1.3 mega-pixel outdoor camera over IP networks. It supports H.264 and JPEG compression formats and delivers 1.3 mega-pixel qualities at 30 frames per second (fps). Outdoor feature and handy type make the camera able to install any public area, e.g. surveillance of buildings, gardens, parking areas, markets, balconies, railway stations and hospitals.
Mini design for easy installation
The ICA-5150 is an ultra lightweight IP camera. Its lightweight and compact size offer a quick and simple installation on the ceilings or walls inside or outside of houses and buildings. Installation is very fast and easy and can be finished in less than 60 seconds. It can be manually adjustable to enable users to view it at a different angle.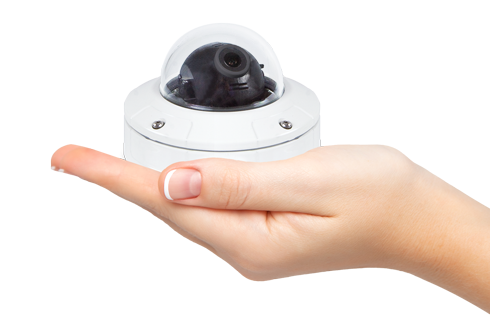 Vandalproof Design and IP66 Certified
The IP66-rated and IK10 vandalproof housing protects the camera body against rain and dust, and ensures operation under extreme weather conditions. Vandalproof design that can shield 10 pounds of impact which makes it an ideal solution for outdoor applications. The ICA-5150 must be the perfect choice for outdoor surveillance system.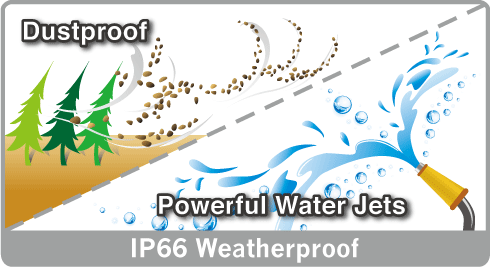 Exceptional Image Quality
Together with powerful image processing attributes like Wide Dynamic Range and Dimensional Noise Reduction technology, the ICA-5150 is able to filter the intense backlight surrounding a subject and remove noises from video signal. The result is that an extremely clear and exquisite picture quality can be produced even under any challenging lighting conditions.

Flexible Installation and Power Functionality
The ICA-5150 incorporates IEEE 802.3af Power over Ethernet technology and can be powered from a PoE Switch via the network, which eliminates the need for power cables and reduces installation costs. The ICA-5150 is ONVIF-compliant and therefore interoperable with other brands in the market, greatly supporting users to integrate with their existing surveillance network. In addition, the ICA-5150 includes 64-CH central management software for efficient monitoring. The ICA-5150 is indisputably the top choice for reliable and high performance surveillance.