Compact Panoramic Camera for Wide View Surveillance
PLANET ICA-8500 5 mega-pixel PoE Fish-Eye IP Camera supports H.264, MPEG-4, and JPEG compression formats and delivers excellent picture quality in up to 1920 x 1920 pixels at 15 frames per second (fps). Incorporating the professional 5 MP-resolution sensor, the ICA-8500 provides high quality images and panorama function with quad view to enable images of monitoring and recording from four different angles to be displayed simultaneously. It offers 180° panoramic view by wall mount installation and 360° surround view in deployment of ceiling mount. Therefore, users do not need to install multiple IP cameras and hence save tremendous installation and maintenance costs. Moreover, the unique design makes it the ideal solution to surveillance applications in boutiques, stores, restaurants, indoor public areas, etc.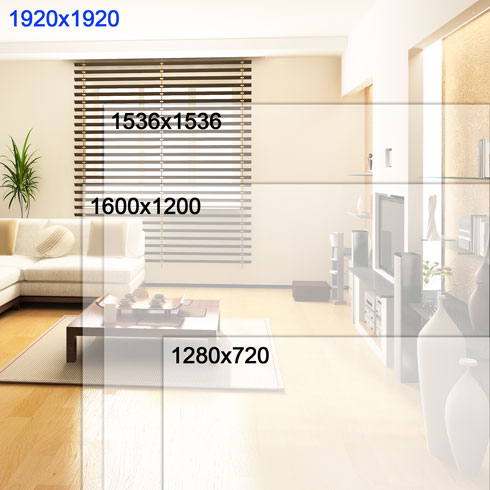 Full Surveillance with 360º Surround View
Furthermore, the ICA-8500 is a fish-eye camera that allows you to monitor all angles of a location using just one camera and thus save lots of the traditional mechanical Pan/Tilt maintenance cost. The distorted hemispherical image of the fish-eye camera will be converted into the conventional rectilinear projection. Without installing any software, you can watch live view and utilize functions such as motion detection and camera tampering through the Web interface using a web browser. Distortion correction feature of the ICA-8500 can fix the camera video so you can use e-PTZ to zoom in, zoom out, and pan across your camera's video to survey a large area easily.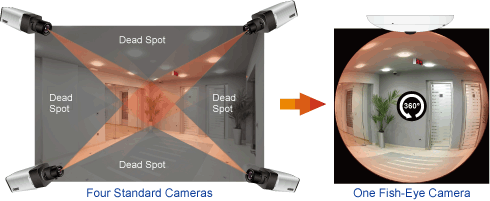 Exceptional Image Quality
Together with powerful image processing attributes like Wide Dynamic Range and Dimension Noise Reduction technology, the ICA-8500 is able to filter the intense backlight surrounding a subject and remove noises from video signal. Thus, the ICA-8500 offers an extremely sharp and clear image quality even under any challenging lighting conditions.


Day & Night Surveillance
The ICA-8500 features an automatic, removable infrared-cut filter, which enables the camera to provide color video when there is sufficient light, and black and white video in dark conditions. The camera is able to maintain clear images 24 hours a day.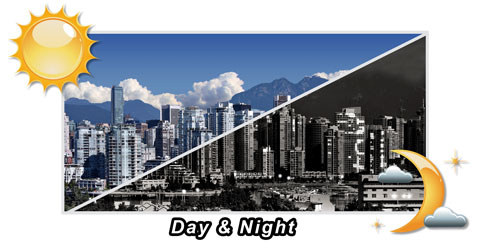 Advanced Event Management
The ICA-8500 provides surveillance functions including DI/DO alarm, micro SD card support for local storage, and 2-way audio that enables audio communication between local and remote ICA-8500 sites by connecting the external microphone and speaker. It can also be applied in video conferencing via the 2-way audio features.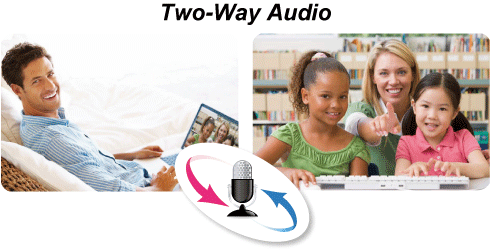 Motion Detection & Alarms
It is easy to configure motion detection windows by the web management interface of camera. Users can have total control in determining the object and sensitivity of these motion detection windows. The ICA-8500 is able to send email notifications, alerts and snapshots to any dedicated email account. This will alert the user any event in real time, no matter where the recipient may be.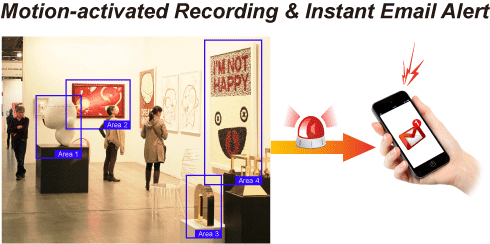 Flexible Installation and Power Functionality
The ICA-8500 incorporates IEEE 802.3af Power over Ethernet technology and can be powered from a PoE switch or PoE injector via the network, which eliminates the need for power cables and reduces installation costs. The ICA-8500 is ONVIF-compliant and therefore interoperable with other brands in the market, greatly supporting users to integrate with their existing surveillance network. In addition, the ICA-8500 includes 64-CH central management software for efficient monitoring. The ICA-8500 is indisputably the top choice for reliable and high performance surveillance.