Extended Support with Specific Software
PLANET E-series of IP cameras, ICA-E3550V and ICA-E5550V, are able to provide advanced surveillance monitoring applications with specific software such as video analyzing and vehicle license plate recognition. Firstly, through the CV7L PC-based software, it can help users monitor and record images/videos from multiple cameras simultaneously by using a single PC and is able to operate up to 16 channels with advanced features including event management and recording, tri-display monitoring, smart motion detection, PTZ control and E-map. Secondly, PLANET E-series of IP cameras support the CV7-VA, a software of video analytics that is designed to transform your video surveillance network into a smart detection system. The software provides Enter Area, People Counting, Missing Object, Line Crossing, Unattended Object and Tamper functions. Once a suspicious activity is detected, users can play back to watch these events and use them as references or evidences if needed. Moreover, the cameras also support the CV7-LP video analytics software that is designed to detect and recognize vehicle license plates. This software is able to automatically locate and read license plates appearing in a certain area, and match this data against the database. It provides efficiency in parking and traffic control, as well as law enforcement.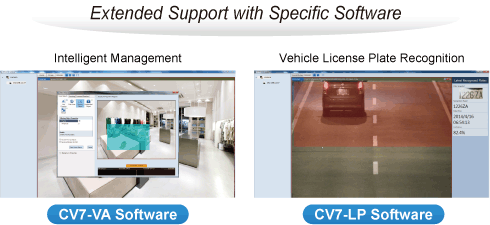 High Resolution, Professional Day and Night Network Camera
PLANET ICA-E5550V Network Camera with IR Illuminator provides high resolution images for the round-the-clock surveillance over IP networks. This camera supports H.264 and MJPEG compression formats and delivers excellent picture quality in 5 mega-pixel resolutions at 15 frames per second (fps) and Full HD resolutions at 30 fps. The ICA-E5550V is also equipped with the IP66-rated and IK-10 vandalproof housing to protect the camera body against rain and dust and ensures operation under extreme weather conditions, which makes it an ideal solution for outdoor applications, e.g., surveillance of buildings, roads, parking areas, garages, railway stations and airports.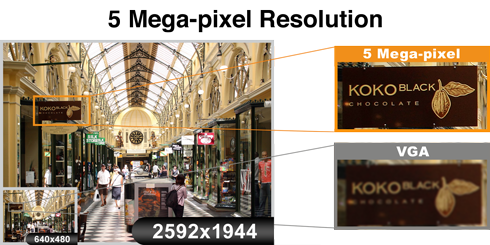 Day & Night Functionality
To adapt to constantly changing lighting conditions during the day and night, the ICA-E5550V comes with a removable IR-cut filter and built-in IR illuminators, which enable the camera to provide color video when there is sufficient light, and black/white video in dark conditions. The camera is able to maintain clear images 24 hours a day.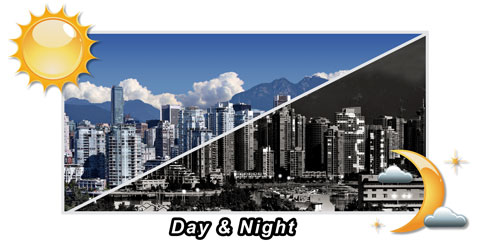 Exceptional Image Quality
Together with powerful image processing attributes like Wide Dynamic Range (WDR) and 3-dimensional Noise Reduction (3DNR) technology, the ICA-E5550V is able to filter the intense backlight surrounding a subject and remove noises from video signal. The result is that an extremely clear and exquisite picture quality can be produced even under any challenging lighting conditions.


Advanced Event Management
The ICA-E5550V supports a number of advanced features to enhance surveillance flexibility and event management capabilities. The advanced features include 4 configurable regions of privacy mask to protect personal privacy, AV out for two-way audio function, and inputs/outputs for connecting to external devices such as door sensors and relays to activate light or close doors.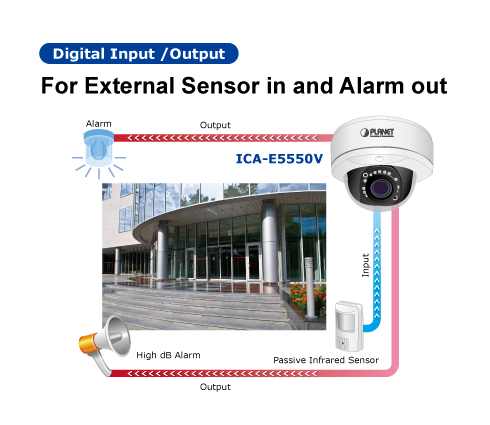 Flexible Installation and Power Functionality
The ICA-E5550V incorporates IEEE 802.3af Power over Ethernet technology so that the camera can be powered from a PoE sourcing equipment via the Ethernet cable, eliminating the need for power cables and reducing installation costs. The ICA-E5550V is ONVIF-compliant and therefore interoperable with other manufacturers' products. It also includes 16-Ch camera management software. The ICA-E5550V is indisputably the top choice for reliable and high performance surveillance.