Robust IR PTZ IP Camera for Demanding Surveillance
PLANET ICA-E6265, a high-performance outdoor IR PTZ speed dome surveillance camera, includes advanced auto tracking designed for the most demanding video surveillance applications. With powerful image of 1080p at 60fps, endless 360° pan, 33x optical zoom capabilities and 150-meter adaptive IR illuminators, it enables distant objects to be monitored in sharp detail. The ICA-E6265 has an IP66-rated housing that can withstand any harsh temperature ranging from -40°C to 55°C.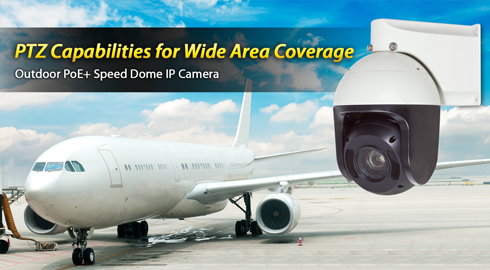 Effective Surveillance for Wide Area Coverage
When enabling the auto-tracking function, a moving object within the camera's field of view can be automatically detected and followed like being automatically zoomed in and focused on. This is particularly beneficial in unmanned video surveillance setups with automated recording.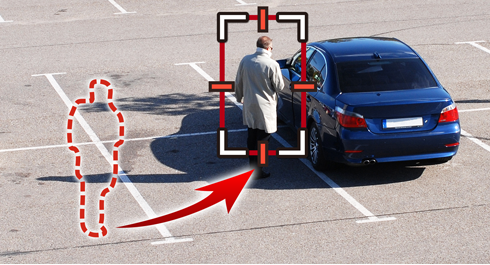 Extended Support with Specific Software
The ICA-E6265 IP camera is able to provide advanced surveillance applications with specific software such as video analytics. It supports PLANET CV7-VA video analytics that is designed to transform your video surveillance network into a smart detection system. The software provides Enter Area, People Counting, Missing Object, Line Crossing, Unattended Object and Tamper functions. Once a suspicious activity is detected, users can play back to watch these events and use them as references or evidences if needed.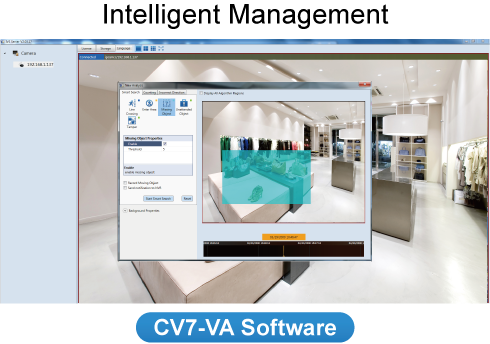 Professional, High-resolution Network Camera
The ICA-E6265 is a high-resolution camera for the round-the-clock surveillance. This camera supports H.264 and MJPEG compression formats and delivers excellent picture quality in 2 mega-pixel resolutions at 60 frames per second (fps).
Day & Night Functionality
To adapt to constantly changing lighting conditions during the day and night, the ICA-E6265 comes with a removable IR-cut filter and adaptive IR illuminators, which enable the camera to provide color video when there is sufficient light, and black/white video in dark conditions. The ICA-E6265 is able to maintain clear images 24 hours a day.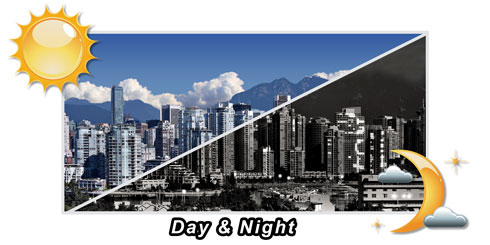 Exceptional Image Quality
Together with powerful image processing attributes like True Wide Dynamic Range (True WDR) and 3-dimensional Noise Reduction (3DNR) technology, the ICA-E6265 is able to filter the intense backlight surrounding a subject and remove noises from video signal. The result is that an extremely clear and exquisite picture quality can be produced even under any challenging lighting conditions.


High-level Outdoor Protection
With the IK10-rated vandal-proof metal casing and water-repellent glass, the ICA-E6265 ensures resistance against impacts. Moreover, rain, water jets and dust are not able to seep into its body, making the ICA-E6265 a reliable unit. It definitely operates under any extreme weather conditions.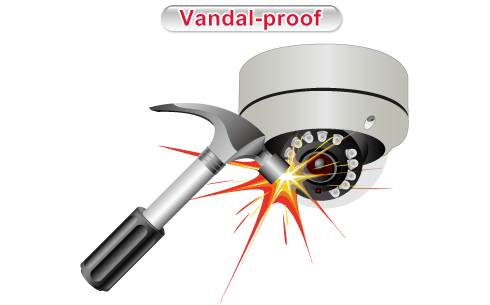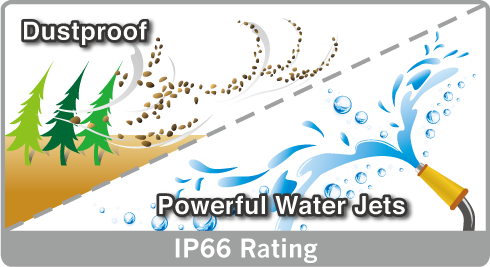 Flexible Installation and Power Functionality
The ICA-E6265, adopting the IEEE 802.3at high Power over Ethernet technology, can be powered from a PoE injector via the network, which eliminates the need for power cables and reduces installation costs. In addition, the ICA-E6265 is ONVIF-compliant and therefore interoperable with other brands in the market, greatly supporting users to integrate with their existing surveillance network.