Control All Your PCs via IP-based KVM
PLANET IKVM-210-08M Combo VGA LCD IP KVM Switch comes with a rack-mountable keyboard, 17″ LCD and touchpad in a single console that occupies only 1U of rack space. From across the room, down the street or halfway around the globe, the IKVM-210-08M can be accessed from any computer on the LAN, WAN or Internet. Easy to install and use, it's the optimal solution for controlling up to 8 computers/servers.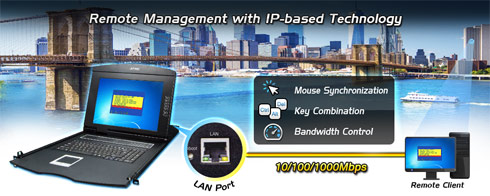 Easy to Install
With the uniquely separate rail design, it helps to install the KVM console easily. Moreover, when there is a need to maintain the console, the administrator can easily uninstall the device without affecting the server above or below.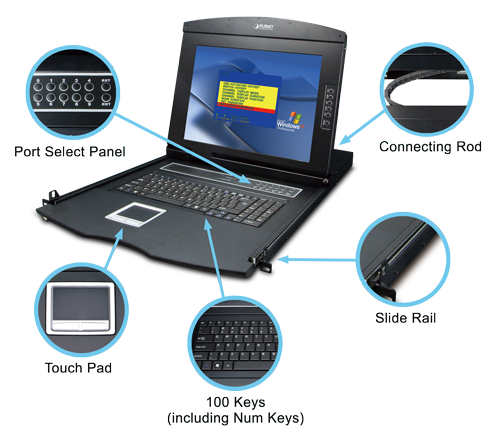 Multiple Operating Systems Supported
The IKVM-210-08M is the most cost-effective and simple solution for controlling a group of PCs in the network. Multiple computers can be managed via only one single set of monitor, keyboard and mouse directly. No software drivers or system configuration are required. iMac, Power Mac and Sun systems are also supported.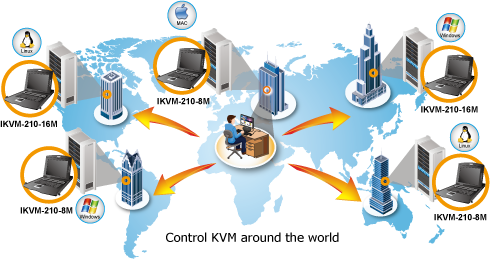 Remote Key Combination
You could set the multiple key combinations at IKVM Series. When you open IKVM software at remote client, you could use these key combinations to control these local PCs with a different OS via the internet.

Computer Switching
There are three convenient methods to access any computer connected to the installation:
Port select button
Hotkeys on keyboard
OSD (on screen display) at local client and remote client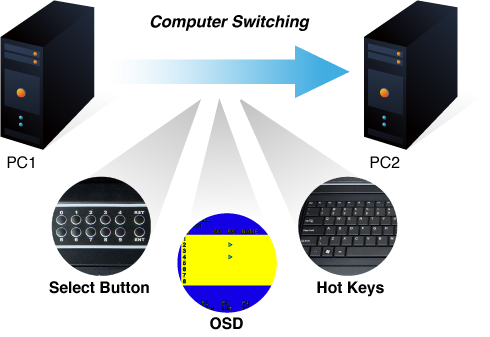 Security Protection
The two-level password security only authorizes up to one user and an administrator with a separate profile for each user. Data encryption options include AES, DES and 3DES, and they can be selected for keyboard, mouse and video signals.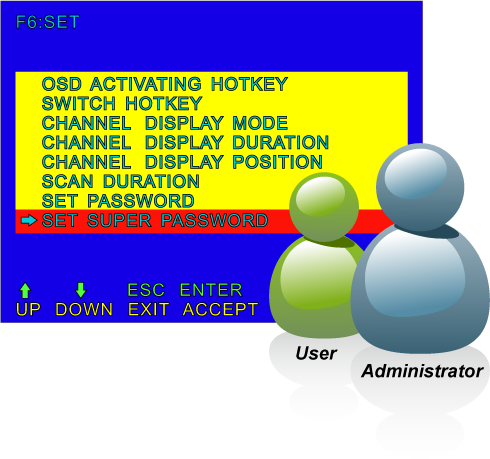 Powerful Mouse/Keyboard Support
In the present computer applications, a mouse has become an indispensable device. The IKVM-210-08M fully supports all models of PS/2 mice on the market. The KVM also supports the PS/2 keyboard port of code set 1/2/3 and further allows you to use the KVM for all kinds of servers, computers or their combination.