High Voltage Power Distribution Unit (PDU) with Digital Load Meter
PLANET IPM-16120 is a 16-port IP Power Management device that provides premium power protection for your professional workstations and connected devices. With the innovative IP-based technology, PLANET has made the traditional power management equipment into true networking devices.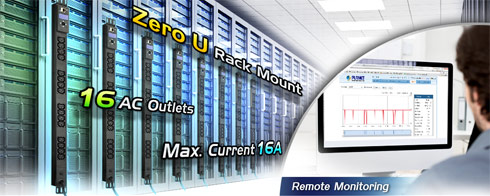 Vertical Mounting
By using the IPM-16120, any device can be easily mounted vertically in racks or enclosures and occupies zero U of valuable rack space, which allows more equipment in the rack.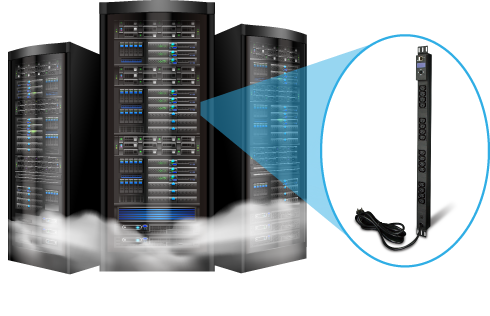 Electric Current Monitored on Display
The aggregate current draw per rack PDU is displayed on the unit via a digital display. The local digital display helps installers avoid overloaded circuits by providing a visible warning when the current draw is close to the maximum amperage draw of the strip.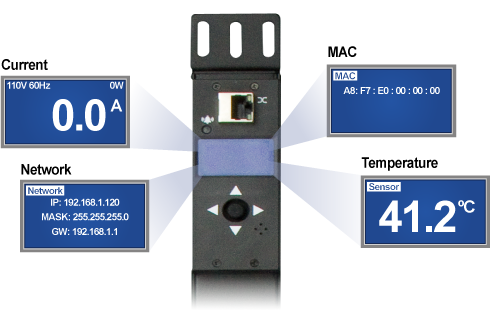 Remote Management Capabilities
Full-featured network management interfaces of the IPM-16120 provide standards-based management via Web, SNMP and Telnet. They allow users to access, configure, and manage units from remote locations to save valuable time.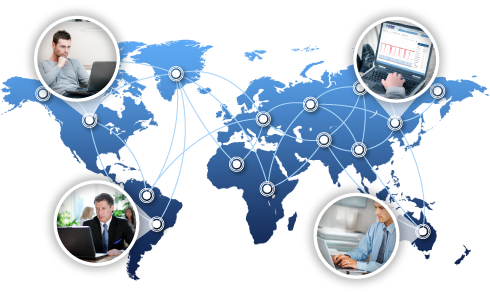 Overload Protection
The IPM-16120 features a built-in 16-amp circuit breaker and reset switch to prevent dangerous circuit overloads that could damage equipment as well as ensure dependable performance of vital equipment.