Built-in SFP Transceiver to Extend Transmission Distance
PLANET IVS-2120 one-channel PoE Internet Video Server offers the highly-efficient H.264 video compression, which greatly reduces bandwidth without compromising image quality. When the IVS-2120 and the other side of the device are inserted with a fiber module, the maximum transmission distance can be extended by up to 20km, and the industrial rugged design, which includes a -30 to 60 degrees C operating temperature, IP30 form factor protection, and industrial certifications, make the IVS-2120 suitable for harsh environments.It provides an easy and high-quality solution to integrating analog CCTV cameras into the IP-based video surveillance system. The IVS-2120 is the ideal choice for casinos, airports, traffic surveillance, prisons or anywhere an analog surveillance system is already installed and full frame rate is needed.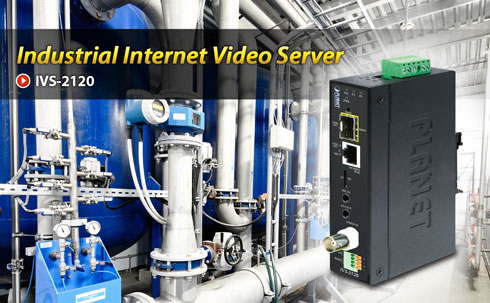 Full Frame Rate in All Resolutions
The IVS-2120 supports H.264, MPEG-4, and M-JPEG compression formats to deliver excellent picture quality in 4CIF (D1) resolutions at 30/25 (NTSC/PAL) frames per second (fps). It also can deliver multiple, individually configurable video streams simultaneously at full frame rate in all resolutions, meaning several video streams can be configured with different compression formats, resolutions and frame rates for different needs.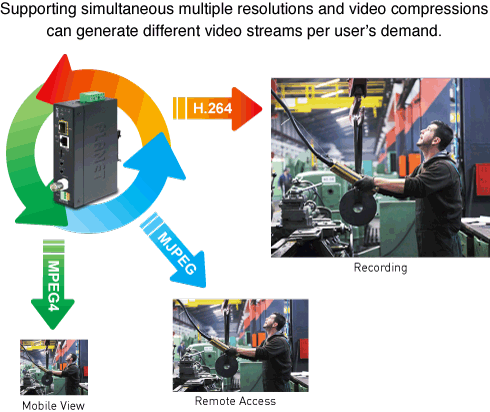 Advanced Event Management
The IVS-2120 supports a number of advanced features that increase monitoring flexibility and capabilities, including AV out to perform the two-way audio function, micro SD/SDHC card slot for local storage, RS-485 for connection to an optional pan/tilt enclosure and input/output port for connecting external sensor devices such as door sensors and light relays to enable real-time alarm notification and event management.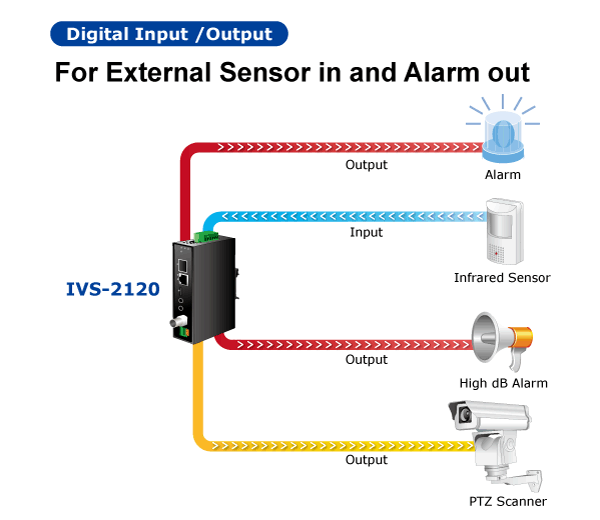 Dual Power Source and Temperature Detect Functionality
The IVS-2120 comes with IEEE 802.3af Power over Ethernet (PoE) and dual power source (AC and DC) which is the best redundancy solution. The IVS-2120 has a built-in temperature detector to show the temperature inside the unit. The IVS-2120 is ONVIF-compliant and therefore interoperable with other brands in the market. As it includes 64-CH central management software, the IVS-2120 is indisputably the top choice for reliable and high-performance surveillance.