Easy Switching, Efficient Management
PLANET KVM-210-08M Combo VGA LCD KVM Switch features an integrated 17″ LED-backlit LCD panel allowing access to and control up to 8 computers from a single console (keyboard, mouse and monitor). Simply use the supplied Combo VGA cable set to link the KVM-210-08M to the console ports of your KVM Switch, regardless of the connected port interface — USB or PS/2.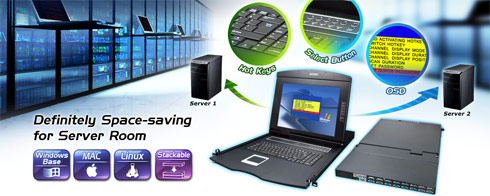 Easy to Install
With the uniquely separate rail design, it helps to install the KVM console easily. Moreover, when there is a need to maintain the console, the administrator can easily uninstall the device without affecting the server above or below.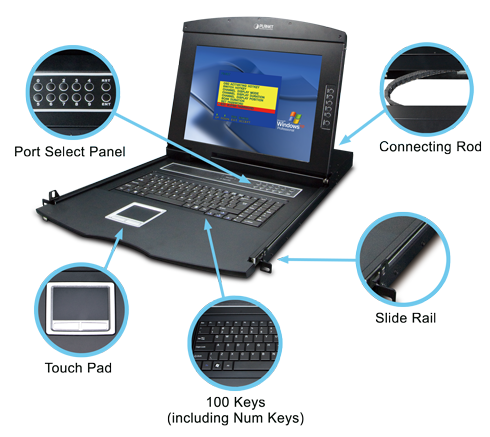 Computer Switching
There are three convenient methods to access any computer connected to the installation:
Port select button
Hotkeys on keyboard
OSD (on screen display)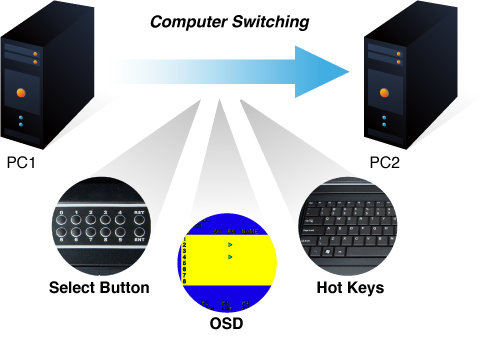 Security
Two level password security only authorizes up to one user and an administrator with a separate profile for each user.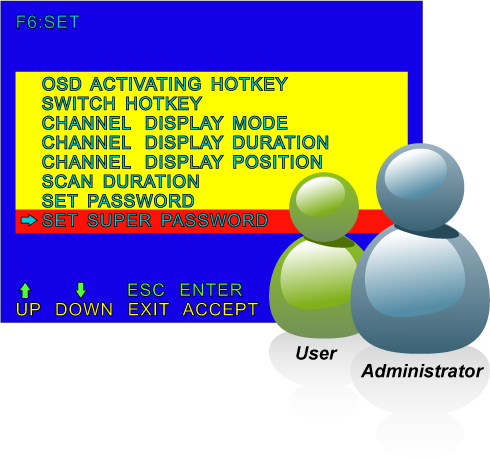 Powerful Mouse/Keyboard Support
In the present computer applications, a mouse has become an indispensable device. The KVM-210-08M fully supports all models of PS/2 mice on the market. The KVM also supports the PS/2 keyboard port of code set 1/2/3 and further allows you to use the KVM for all kinds of servers, computers or their combination.