High Level Surveillance Solution
PLANET NVR-E6480, a high-definition IP surveillance solution, is designed to work with PLANET E-series cameras or ONVIF cameras for traffic surveillance, public and other security monitoring applications. The NVR-E6480 is the Windows-embedded 64-channel NVR that can connect up to 64 IP cameras and supports 8 hard disks. The unit employs RAID 0/1 to optimize the process of securing data easily and quickly.
The NVR-E6480 features Gigabit Ethernet ports, eMap, video motion detection, automatic camera registration, and mobile apps for smart phone and tablet connectivity. The NVR-E6480, capable of recording 300Mbps of video bandwidth, supports a wide range of resolutions in H.264, MPEG-4 and M-JPEG formats. In addition, the NVR is able to work with extended software such as ALPR (Automatic License Plate Recognition) and IVS (Intelligent Video Surveillance). Through these value-added applications, the NVR is definitely a necessity to keep track of those critical moments saved as evidences when in need.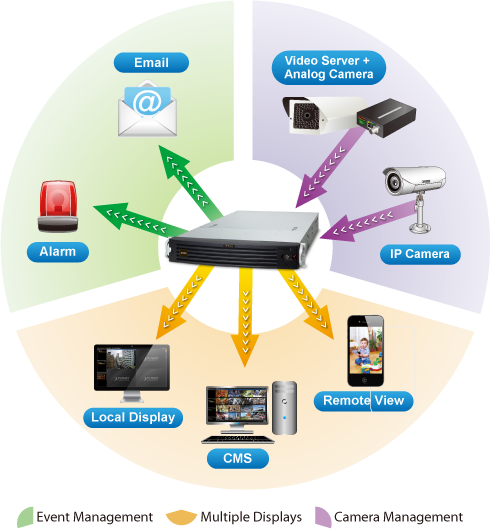 Instant Playback
On the Live View page of the NVR-E6480's management interface, whenever you want to look back to check suspicious events of a camera channel you just missed, just hit the 'Instant Playback' button to bring up the window to review recent feeds. While you don't have to switch to the Playback page to do so, you can still have full live views of other channels simultaneously.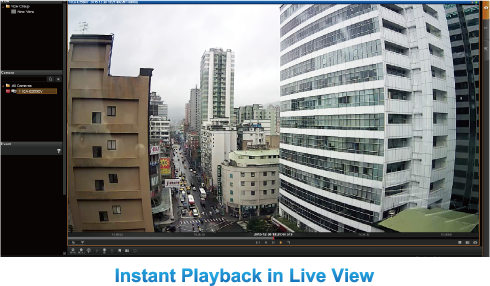 Dual Stream Management
The NVR provides dual stream management in live view and recording functions. User is able to monitor or record stream 1 or stream 2 of dual stream devices. This design is able to reduce the CPU and memory loading of the NVR that handles a large number of channels.

Location Management with eMap
The eMap function helps visualize the layout of IP cameras in the surveillance network enabling you to quickly identify the location of each IP camera, especially when an alarm occurs. Just upload the pictures of the monitoring locations and drag and drop the IP camera icons to the right place on the eMap. Once an alarm event happens, the camera icons will flash to indicate the event type for you to be alerted immediately and take necessary actions.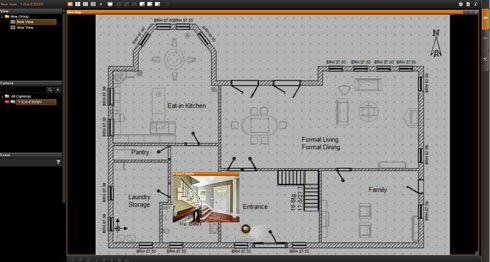 Remote Access via Mobile App, Web Browser or CMS
The NVR-E6480 provides central surveillance management capability with the adoption of its bundled Central Management Software (CMS). With the CMS, the NVR system is expandable for multi-sites management of up to 64 surveillance channels simultaneously. Besides, users are able to monitor the NVR via mobile app viewer or the Web browser anytime, anywhere.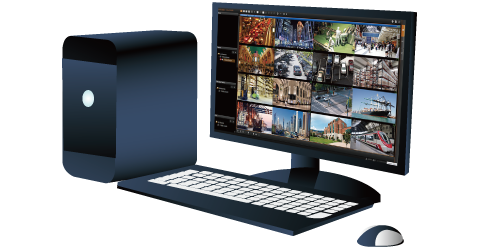 Large Storage Capacity
The NVR-E6480 is suitable for various network environments. Besides applications in retail stores and SMBs, the NVR-E6480 offers 8 SATA HDDs supporting RAID 0/1 function and is able to be applied in large scale surveillance facilities, such as banks, enterprises, transportations, campuses, etc.