High-speed Data Transfer Rate
With advanced HomePlug AV2 technology, PLANET PL-802 Powerline Ethernet Bridge provides users with a stable, high-speed data transfer rate of up to 600Mbps over a powerline length of up to 300 meters. Therefore, the PL-802 can transmit multiple HD streams and even Full HD movies to every room, making it a great choice for easily building a multimedia entertainment network.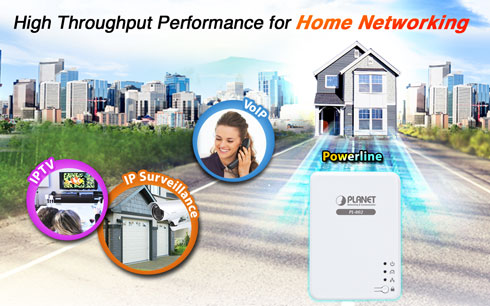 High Throughput Performance for Multi-stream Networking
PLANET continues to innovate on the success of powerline AV to deliver even better performance at higher speeds. The PL-802 compliant with Homeplug AV2 specification was released for next-generation powerline networking. It's now faster than ever to handle the most demanding online services and applications. The convergence of voice, video and data within a variety of multi-function devices and new applications, merged with Smart Home applications or the Internet of Things (IoT), is driving the need for increased high throughput connectivity throughout the home while assuring a high level of reliability and sustained performance.
Full interoperability with other Powerline Ethernet Bridges
The AV2 powerline maintains full interoperability with other PLANET connected home technologies in order to facilitate a simple migration to next-generation powerline certified products. This is a key benefit, as the PL-802 enables users to connect with the HomePlug certified consumer electronics or networking products for internet access in homes without hassle.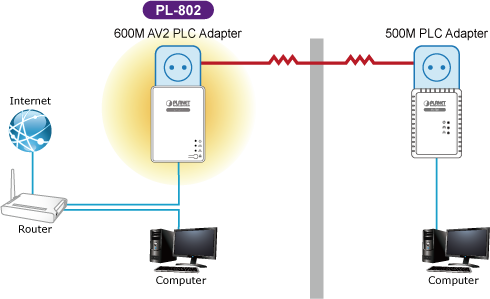 Securing Network Connection with the Touch of a Button
Simply by pressing the button on the PL-802, users can easily set up a hassle-free, secure Powerline network within minutes. It provides 128-bit AES encryption for network security and data protection.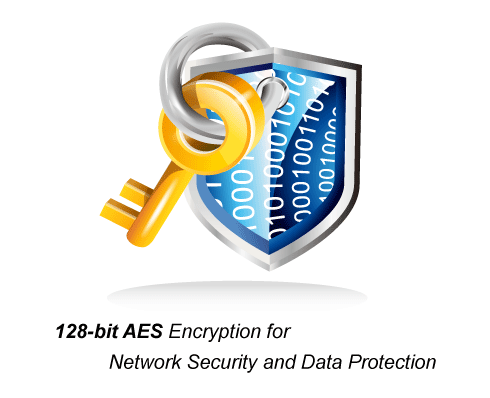 Getting Started is as Easy as 1-2-3
Connect one Powerline Ethernet Bridge to your xDSL or cable modem's Ethernet port and plug it into the nearest power socket.
Plug in the second Powerline Ethernet Bridge in your room or office.
Connect the PC/Laptop to the Powerline Ethernet Bridge via the network cable.
Users immediately have access to the Internet through the PC or laptop.

Reducing Power Consumption
The PL-802 consumes less power when compared with the existing Powerline Ethernet Adapters. Moreover, when there is no Ethernet link, the PL-802 will automatically switch to the "Power-saving" mode that would reduce energy wasting by over 80%* when compared with the adapters without this feature.
*Actual data will vary depending on the network conditions and environmental factors.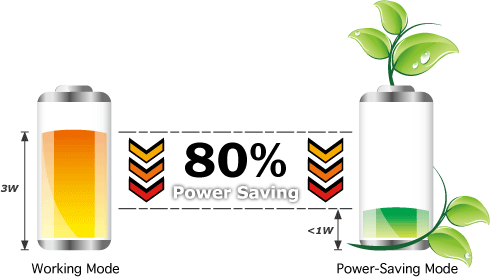 Efficient Bandwidth Management by QoS (Quality of Service)
Quality of Service (QoS) is provided by the PL-802 enabling a network to provide better service to selected network traffic over various technologies.