Cost-effective, High-performance VoIP Communication
To build high-performance VoIP communications at a low cost, PLANET now introduces the latest member of its gateway family, the VGW-402 enterprise-class 4-port SIP VoIP Gateway. The VGW-402 gateway provides added flexibility during migration to Unified Communications by supporting the traditional analog devices, which include analog phones, fax machines, modems, voicemail systems, and speakerphones. It helps the company to save money on long-distance calls; for example, the remote workers can dial in through a Unified VoIP Communication System just like an extension call but no long-distance call charge would occur. The VGW-402 also allows call to be transferred to anyone at any location within the voice system, which enables the enterprise to communicate more effectively and is helpful to streamline business processes.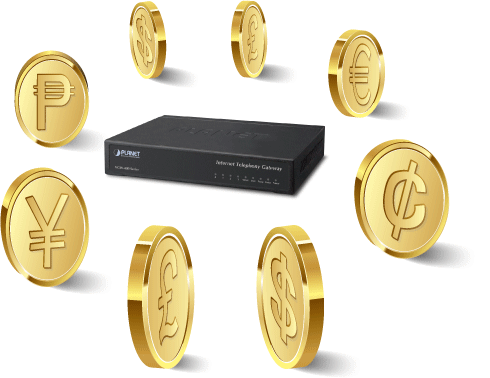 Standard Compliance
The VGW-402 supports Session Initiation Protocol 2.0 (RFC 3261) for easy integration with general voice over IP system. The VGW-402 is able to broadly interoperate with equipment provided by VoIP infrastructure providers, thus enabling them to provide their customers with better multi-media exchange services.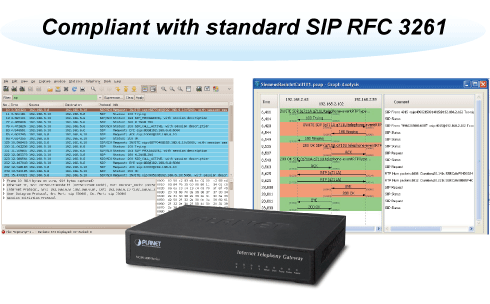 Enhanced, Full-Featured Business Gateway
The VGW-402 is a full-featured enhanced business SIP Gateway that addresses the communication needs of the enterprises. It provides the 2-line FXO plus 2-line FXS gateway with SIP protocol IP device which allows connection with 2 analog PSTN telephone lines and with 2-line analog telephone set to make or receive VoIP call over Internet or VPN network. This device is suitable for office PABX to enable to have VoIP call without changing cabling, dial plan and extension number.The VGW-402 supports all kinds of SIP-based gateway features and multiple contact filter functions, such as 4 SIP trunk accounts, both IPv6 and IPv4 protocols, flexible dial plan and route plan features, and switch analog and VoIP signal to help both protocols to communicate.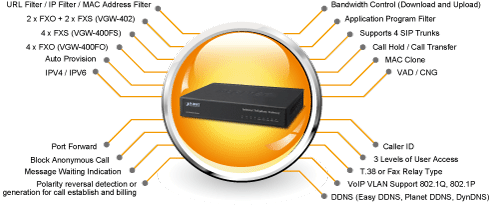 Secure, High-Quality VoIP Communication
It can effortlessly deliver secured toll voice quality by utilizing cutting-edge 802.1p QoS (Quality of Service), 802.1Q VLAN tagging, and IP TOS (Type of Service) technology. Using voice and data VLAN can easily separate the data and voice, thus maintaining the best quality.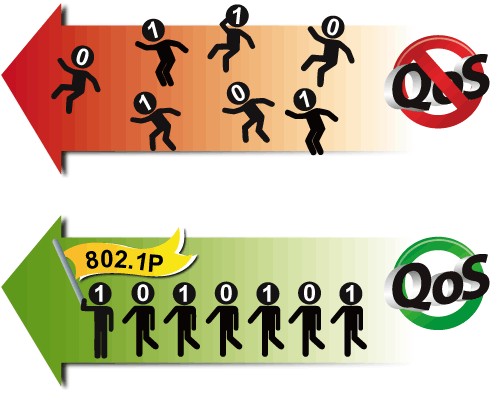 Supporting Caller ID
Both the FXS and FXO ports of the VGW-402 support caller ID function, helping users identify calling number and verify number easily. It also helps to block anonymous call by filtering strange calls. The FXS port transmits Caller ID, while the FXO port receives Caller ID. The Caller ID interoperates with analog phones, public switched telephone networks (PSTN) and private branch exchanges (PBXs).