New Audio Control System
PLANET VPA-100 audio control system comes with the existing IP PBX to provide unidirectional and bidirectional audio for broadcasting. An announcement can be made via the VPA-100, simply by making a call from an IP phone in the handset, headset, or hands-free mode. Its efficient 3.5-watt amplifier provides loud speaker coverage for the entire room or floor space.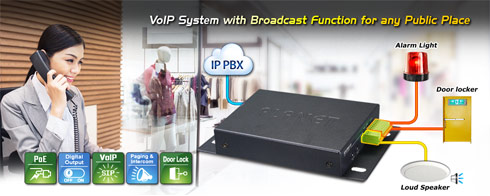 User-friendly Control
The VPA-100 provides four programmable output ports to control power on or power off. It usually controls them via web. When an IP phone is dialed to the VPA-100, the user can also control these ports via keypad of the IP phone. It allows the user to control these devices anytime, anywhere.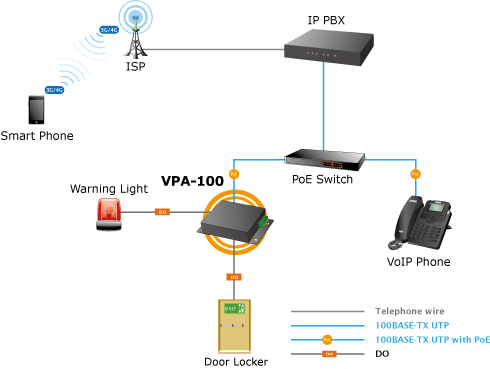 Standard Compliance
Compliant with the Session Initiation Protocol 2.0 (RFC 3261), the VPA-100 is able to function with PLANET or any third-party SIP 2.0 compliant VoIP products.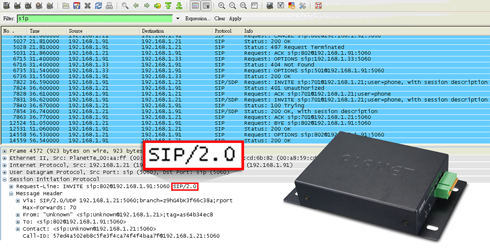 Adjustable to Suit User's Application
The VPA-100 can be powered via a power adapter or power over Ethernet cable, meaning the user can select either of the available power sources for his convenience. The volume of output, speaker input and handset input via web UI can be adjusted to make the announcement in the environment just right. It can be set up in all facilities, such as rooms, hallways, office floors, and more.
Full VoIP Communication
Several VPA-100 units can be connected to each other over a 100-meter cabling via a PoE switch. They can also be optionally installed on walls or ceilings. If the IP PBX supports paging and intercom, one IP phone can make calls to many VPA-100 units at the same time.