Wall-mounted Touch Panel Makes Home System Control Easy
PLANET HTS-1000P is a 10-inch Touch Screen Home Automation Controller, which is the command center of the Home Monitoring and Automation Systems, providing users with quick, consistent access to every device in the connected home. A simple user interface enables customers to easily arm and disarm their system; view status of doors, control lights, thermostats and door locks; and see live video from cameras in and around the home – all at the touch of a button. Quick-read information, such as weather and time, and more, is available via on-screen widgets that are constantly updated.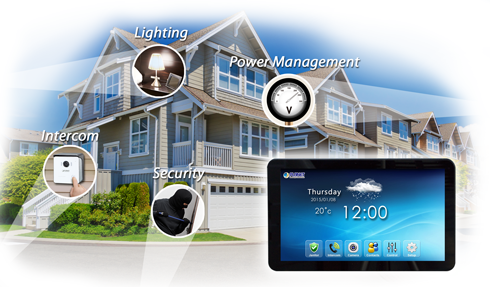 Keep an Eye On Home with Touch Screen
You can view cameras around your home on touch screen. Keep an eye on your kids and pets, screen visitors at your entranceway and view activity occurring around the interior or exterior of your home whenever and wherever you want.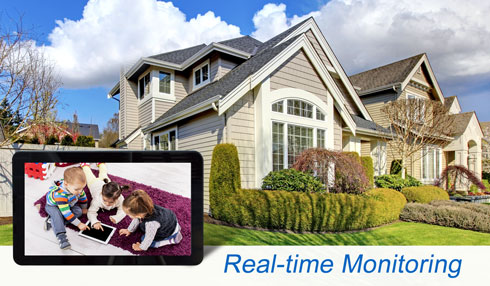 Lighting Control
Users can choose the most comfortable lighting brightness with the HAC-1000 Control gateway for the perfect atmosphere. They can also choose the right time to turn the light on for comfort, or to warn and prevent burglars from intruding the premises.

Personal Scene Mode
In the "Scene" mode you can set everything you want in every room of your home for any activity or anything in-between from morning to night. An unlimited number of scenes can be created and customized to your personal preferences.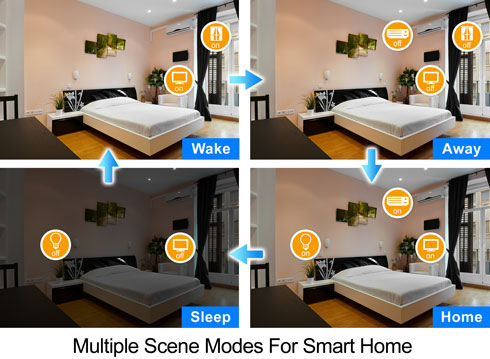 Energy and Cost Saving on Every Room
You can also check the current energy consumption in your home within the configuration interface of the HTS-1000P with the HAC-1000 Control Gateway. Manage these energy-saving devices such as power meter switches, power switches and dimmer switches to help you reduce energy consumption and thus save expenses on utilities.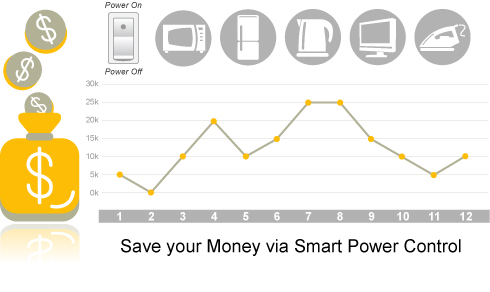 AEC (Acoustic Echo Cancellation) Technology
Acoustic Echo Cancellation (AEC) technology is adopted in PLANET's HDP-1100PT Door Phone and HTS-1000P Touch Screen to enable to minimize the sound signal distortion shown in the diagram below, thus guaranteeing the best-in-class sound quality.