High-speed Ethernet Connection via HomePlug Powerline
With advanced HomePlug AV technology, PLANET PL-702 Nano Powerline Adapter extends a high speed up to 500Mbps in-house Ethernet connection to any power outlet. With hassle-free plug and play installation, it enables users to plug a pair of powerline adapters into the house power outlets, and then can easily enjoy high definition video streaming and network transmission. No more tripping over tangled, messy wires running through your house, the PL-702 is an ideal solution to creating a wall-to-wall home network.

Data Transfer Rate up to 500Mbps and Distance up to 300-meter Wiring
The PL-702 provides users with stable, high-speed data transfer rates up to 500Mbps on electric powerline length up to 300 meters with HomePlug AV technology. Therefore, the PL-702 can transmit multiple HD streams and even Full HD movies to every room, making it a great choice for easily building a multimedia entertainment network.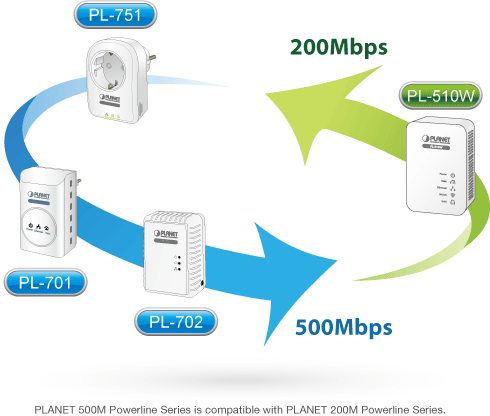 Securing Network Connection Just with the Touch of a Button
Simply by pushing the security button on the PL-702, users can easily set up a hassle-free secure Powerline network within minutes. It provides 128-bit AES encryption for network security and data protection.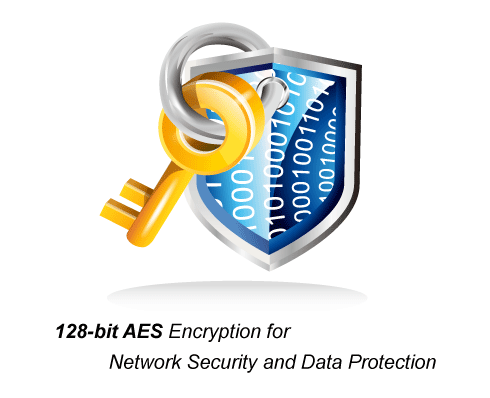 Getting started is as easy as 1-2-3
1. Connect one Powerline Ethernet bridge to your ADSL or cable modem's Ethernet port and plug it into the nearest power socket.
2. Plug in the second Powerline Ethernet Bridge in your room or office.
3. Connect the PC via the network cable to the Powerline Ethernet Bridge.
Then users can enjoy home broadband network right away.

Compact Nano-design Matches Nicely with any Surrounding
With dimensions of 67 (W) x 50 (D) x 32 (H) mm only, the PL-702 features a super compact and sleek design that blends in nicely with any surrounding at home or office.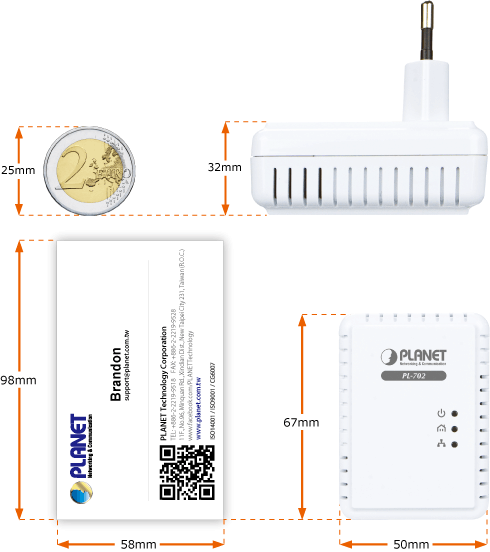 Reducing Power Consumption up to 80%
With green technology applied, the PL-702 consumes less power when comparing to the existing Powerline Ethernet Adapters. Moreover, when there is no Ethernet link, the PL-702 will automatically switch to the "Power-saving" mode that would reduce energy wasting for over 80%* when compared to the adapters without this feature.
*Actual data will vary depending on the network conditions and environmental factors.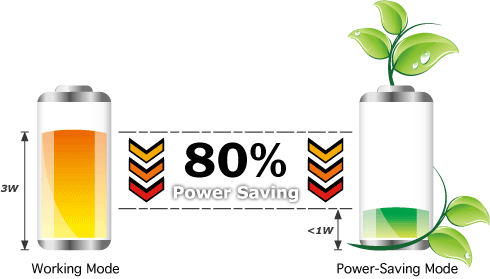 Efficient Bandwidth Management by QoS
Quality of Service (QoS) is provided by the PL-702 to guarantee the priorities of data traffic's bandwidth even with other bandwidth intensive applications such as VoIP, IPTV, video streaming or online gaming running on the same network, thus improving its network efficiency.