Cost-effective, High-performance PoE VoIP Phone
To build high-performance VoIP communications at a low cost, PLANET has launched a new member of its IP Phone family, the VIP-6040PT enterprise-class 4-Line PoE IP Phone. It complies with IEEE 802.3af PoE interface for flexible deployment. The VIP-6040PT, featuring voice and data system where the earlier feature can be included in new locations, makes it simple for enterprises. It helps enterprises to save money on long-distance calls; for example, the remote workers can dial in through a Unified VoIP Communication System just like an extension call but no long distance call charge would occur. The VIP-6040PT also allows call to be transferred to anyone at any location within the voice system, which enables the enterprise to communicate more effectively and is helpful to streamline business processes.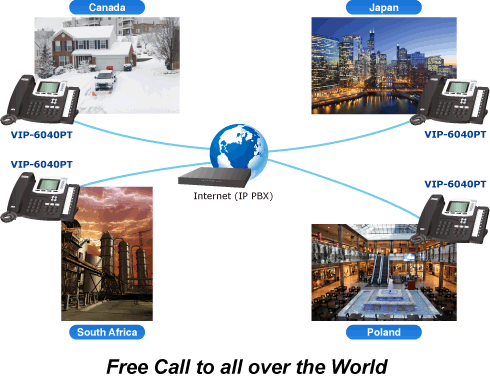 Color Screen
The VIP-6040PT is an innovative, enterprise-level, color IP phone that enables user to use the photo caller ID function (upload photo to identify the extension user). When in the sleep mode, the photo user wants to be shown on the color screen can be had automatically, thereby making communication colorful.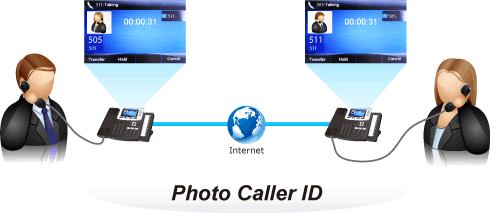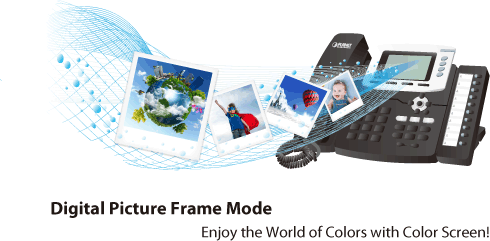 High-quality HD VoIP Voice
The VIP-6040PT delivers HD voice whose both hardware and software HD functions (HD speaker and G.722. HD codec) is the next generation of voice quality for telephony audio, making the quality of voice better than that (toll quality) of the standard digital telephony and come close to that of a room conversation. HD voice is transmitted in the audio frequency range of 50 Hz to 7 kHz or higher over telephone lines, resulting in higher quality voice and clearer communication.

Standard Compliance
The VIP-6040PT supports Session Initiation Protocol 2.0 (RFC 3261) for easy integration with general voice over IP system. The VIP-6040PT is able to broadly interoperate with equipment provided by VoIP infrastructure providers, thus enabling them to provide their customers with better multi-media exchange services.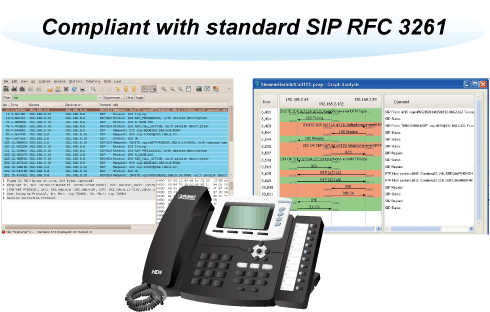 Enhanced, Full-Featured Business IP Phone
The VIP-6040PT is a full-featured enhanced business IP Phone that addresses the communication needs of the enterprises. It provides 4 voice lines and dual 10/100/1000Mbps Ethernet. Furthermore, the VIP-6040PT delivers user-friendly design containing a 480 x 320 color LCD.The VIP-6040PT supports all kinds of SIP-based phone features including 5-way conferencing, Transfer (blind/attended), Phonebook , Black list XML , LDAP phonebook, Screen Sleep, SMS / Voicemail / Message Waiting, Ring tone selection / Import / Delete, STUN, UPnP and SNMP, among others. Besides office use, the VIP-6040PT is also the ideal solution for VoIP service offered by Internet telephony service provider (ITSP).

Secure, High-quality VoIP Communication
The VIP-6040PT can effortlessly deliver secured toll voice quality by utilizing cutting-edge 802.1pq QoS (Quality of Service) and 802.1PQ VLAN tagging. Using voice and data VLAN can easily separate the data and voice, thus maintaining the best quality.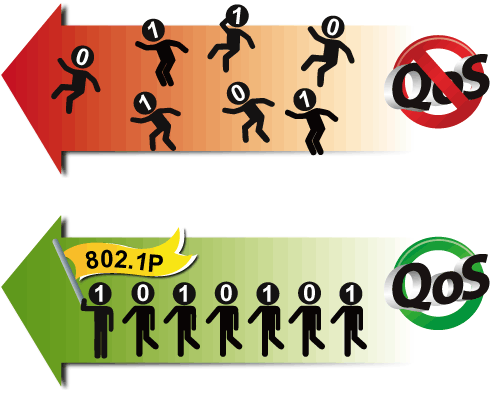 Professional Applications
The VIP-6040PT supports Busy Lamp Field (BLF) function that, via the lights on the phone, enables users to easily identify the status of other phones which are connected to the same IP PBX, such as busy, idle, ringing, etc. The connected IP PBX must also support BLF feature. The BLF function is helpful for a receptionist on the front desk to route all incoming calls smoothly.