High-definition Voice Conferencing for Rooms of Any Size
In a world where conference calls with partners, vendors, remote workers and global teams are on the rise, PLANET VIP-8030NT HD voice conference IP phone is perfectly designed for use in middle to large conference rooms. The VIP-8030NT delivers superb voice quality, expansive microphone pickup and advanced audio processing. Its integrated, special microphones ensure that your interlocutors feel as if you are sitting in the neighboring office, not on the other side of the world!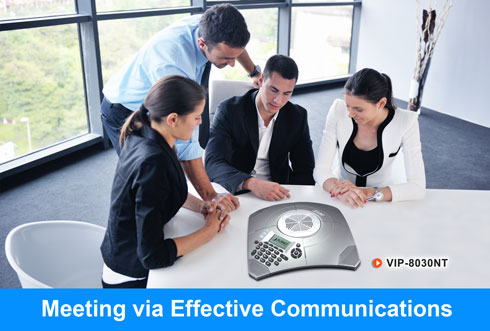 Extended Microphone Makes Communication Clearer
Although there are four microphones built in the VIP-8030NT, the communication between the two speakers could be unclear over a long-distance call. However, with the extended microphone, this problem could be solved. The extended microphone also provides a quick button to isolate speaker's voice, thereby the speakers will not be interrupted by an unknown third party.
Recorded Conference Contents Saved on SD Card
The VIP-8030NT transmits power and voice over the RJ45 cable and has a special specification that helps to avoid an incorrect cable plug-in. The VIP-8030NT can start a conference with the RJ45 cable, meaning no extra cable is necessary. The contents of the conference can be recorded and saved on the SD card, where the recorded contents can be played.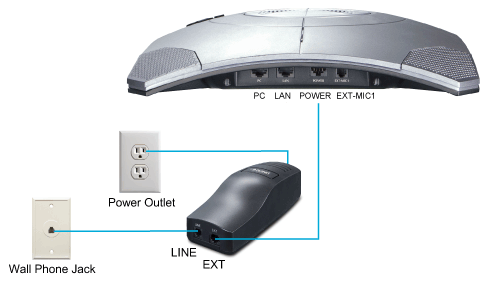 Secure, High-quality VoIP Communication
The VIP-8030NT can effortlessly deliver secured toll voice quality by voice or SIP QoS (Quality of Service) and 802.1PQ VLAN tagging. Using voice and data VLAN can easily separate the data and voice, thus maintaining the best quality.